What began with a logo and a claim has developed into a superior corporate image. Including a constantly growing website and a regionally targeted campaign.
According to the slogan "Zähne gut, alles gut." (If your teeth are fine, everything is fine.), Thaler und Team provides top dental services to patients on the left bank of the Lower Rhine Area with five practising doctors, almost 30 employees and its own laboratory. We have built up the Thaler und Team brand from the ground up to a high standard.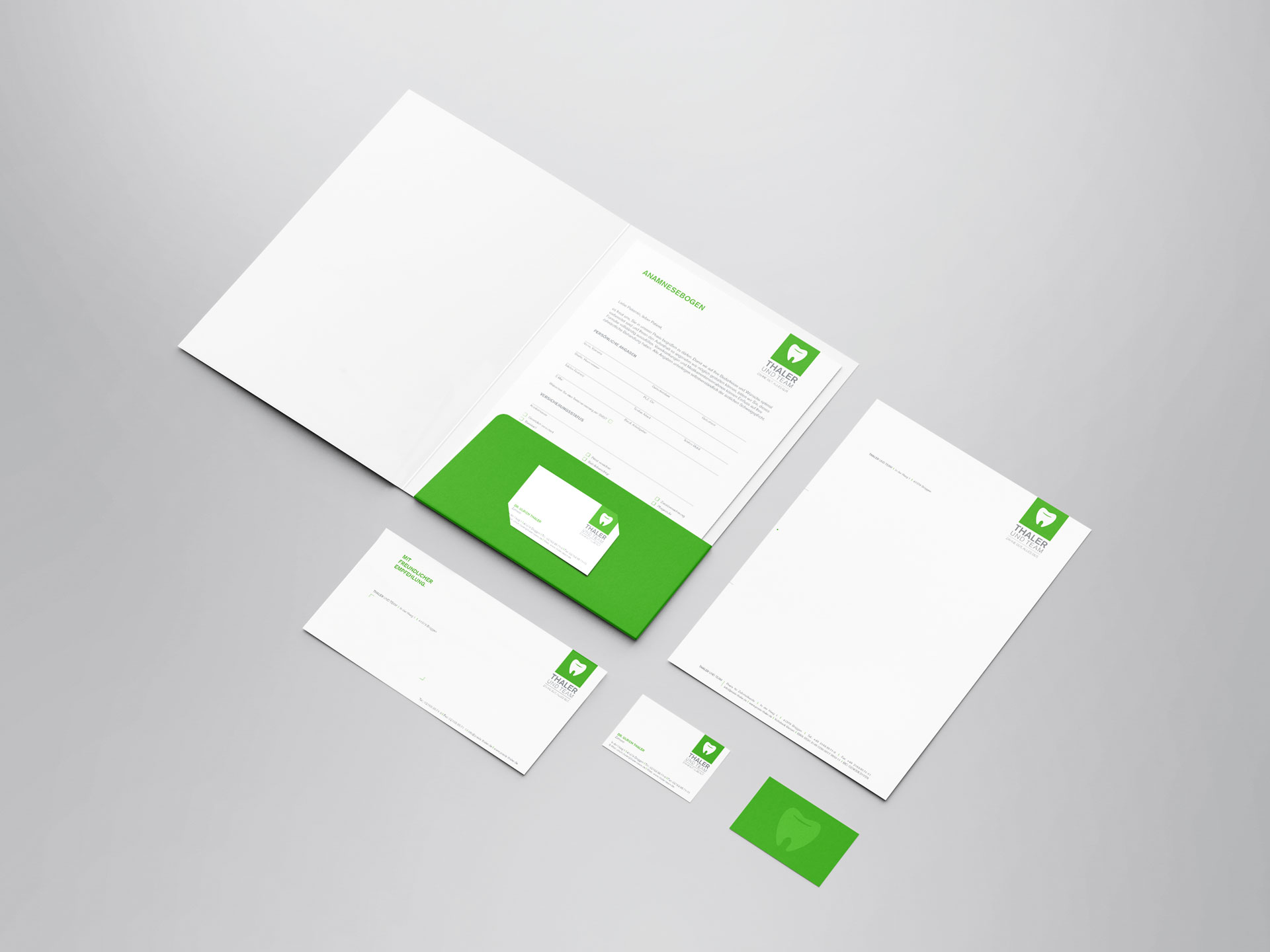 The website communicates the extraordinarily wide range of services and offers patients a detailed insight into the practice, but also explains the treatment options in an understandable and appealing way. Not only the web design, but also the image material for it was created with our team to fit perfectly.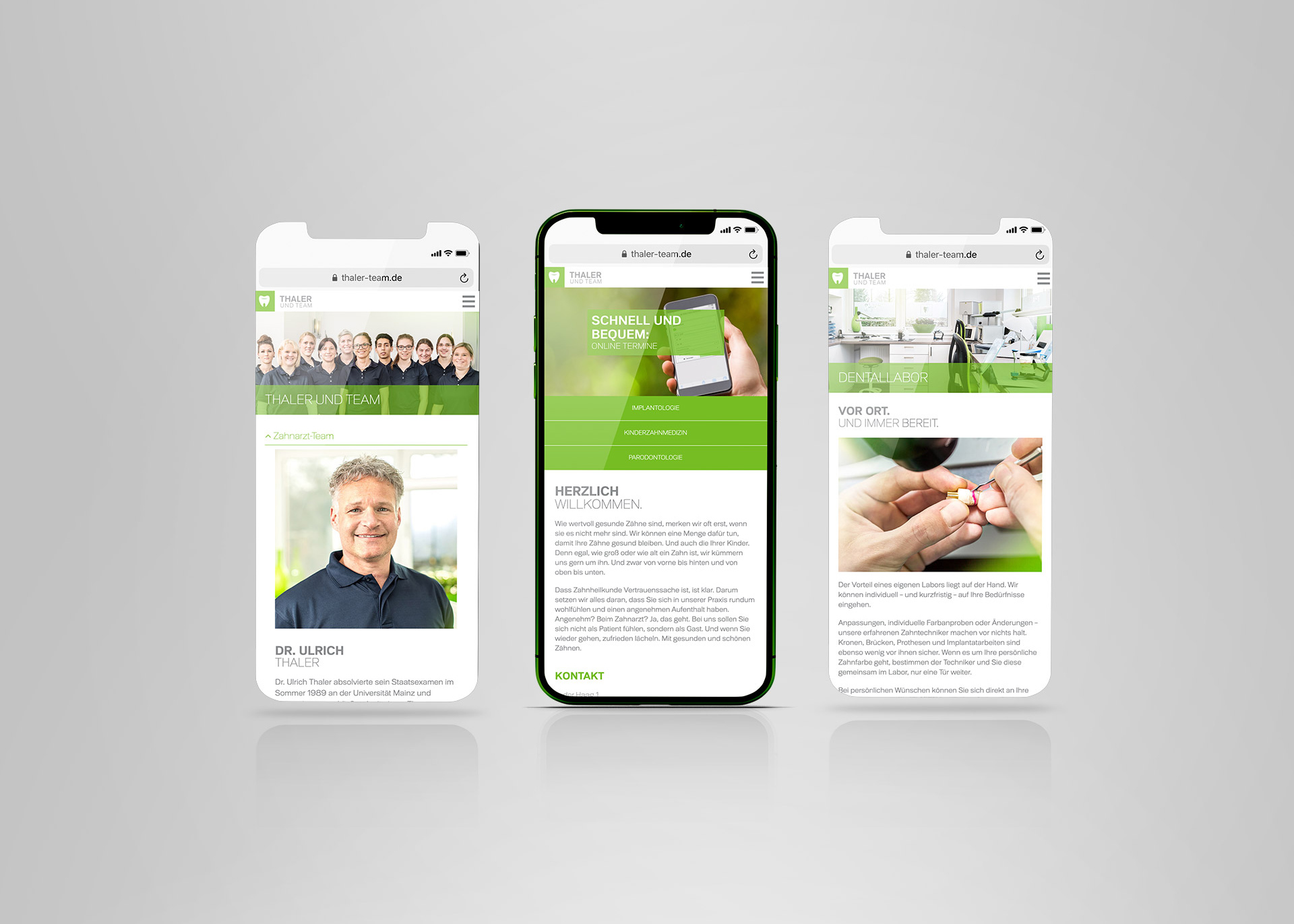 In order to further increase awareness of the practice in its surrounding region, we developed a precisely targeted campaign with a striking character. The possibilities of launching an effective advertising campaign within a radius of 20 km are greater than one might think: 18/1 posters in highly frequented zones as well as advertisements and PR articles in local magazines were the basis.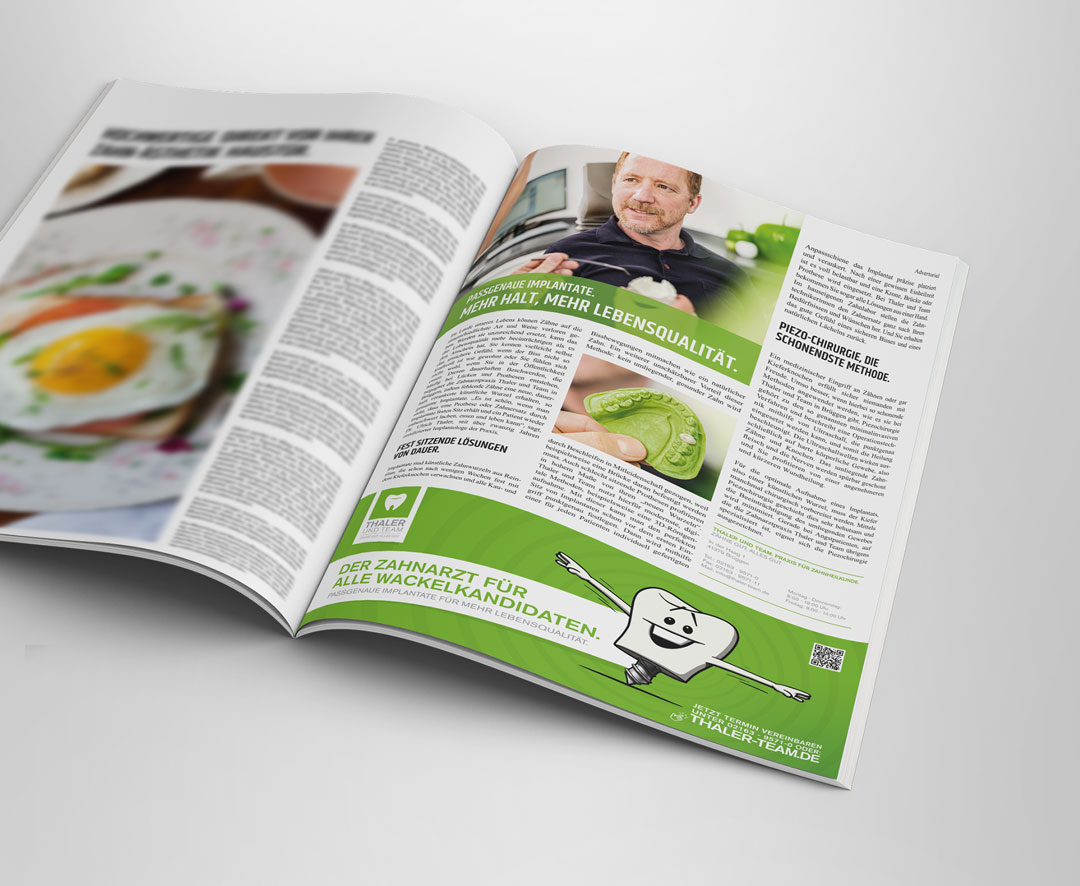 For videos on screens in various supermarkets and for social media measures, we gave life to our tooth with simple means. Around the animations, we put together a zip code-specific and theme-driven performance marketing package to attract new patients via Facebook, Instagram and Google. Since then, website visits and booking numbers have gone up measurably and sustainably.
In addition, the supermarkets in the vicinity are also excellent touchpoints for audio advertising, which is broadcast on in-store radio with high frequency. These are accompanied by radio spots and sponsorship broadcasts on local radio.
Der Zahnarzt für alle, die sich verdribbelt haben

Der Zahnarzt für die, die gern Zähne zeigen

Der Zahnarzt für alle Wackelkandidaten