New brand, new look, therefore also a new website. But that's not the end of it, because the client and we had expansive growth in mind. On all online channels the tools for this are Made by Interstate.
Along with the newly created brand truu, a new website was developed, and with a paradigm shift in communication. We have moved the focus away from the pure marketing of filter systems to educating people about healthy water and healthy air. And the underlying belief that this will make life a little bit better for everyone. We gave the topics of health and well-being, sustainability and environmental protection their very own visual environment and language. We embedded them in a high-quality truu universe in which the products integrate perfectly.
From the beginning, the site was designed to continuously expand for new target groups in the B2C and B2B segments. And, of course, to the addition of further sites in Europe and South America. Meanwhile, the truu website is online in 5 languages, and the trend is: growing.
The truu original water systems are deliberately distributed from person to person, i.e. from one convinced user to the next. The perfect basis for a user-centred app. It informs about the benefits of the purest, original water, allows the user to monitor his or her own drinking behaviour, and creates a direct link to the truu user community and in the end to sales.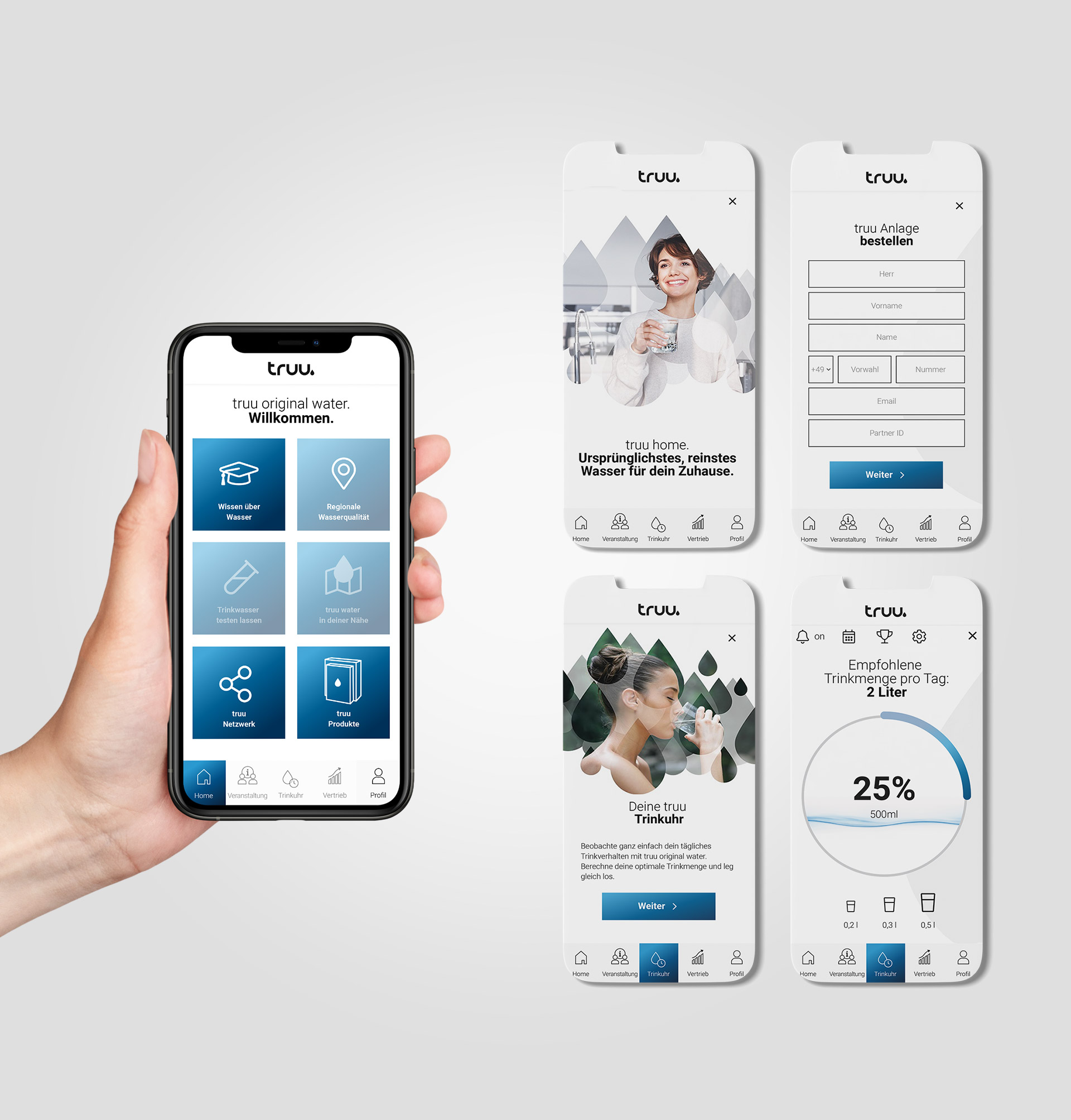 truu not only has a well-developed digital backbone, but also the right attitude and messages to go with it. Far more than success stories tick across the social media channels. The brand takes a stand on current environmental issues and can also rely on the support of prominent supporters.